Ruchir P. Patel, M.D., FACP
Practice Founder and Medical Director of The Insomnia and Sleep Institute of Arizona, Ruchir P. Patel, M.D., FACP, has been voted "Top Doc" yearly in the region from 2016-2023—including receiving the most votes in Sleep Medicine from 2019, 2020, and 2022 and has been awarded Castle Connolly Top Doctor in Sleep Medicine nationally every year from 2019-2023. Dr. Ruchir P. Patel established The Insomnia and Sleep Institute to set the standard for sleep medicine, and the clinic is recognized as the Face of Sleep Medicine by Phoenix Magazine.
Today, it is known as the leading comprehensive sleep center in the region and dedicates to improving the intersection of sleep and health. Dr. Ruchir P. Patel was recognized for Physician Excellence by Inspire and the center joined the Inspire Excellence Program in 2021 and then in October 2022 he was elected to be one of four Care Teams of Excellence in the world by Inspire. Inspire, makers of implant devices used to treat obstructive sleep apnea, tracks all implant outcomes and only awards Inspire Excellence membership to sleep specialists who produce the best outcomes for patients, and the Care Team of Excellence Award was delivered to Dr. Patel based upon review of his outcomes with Inspire patients alongside with ENT compared to 800+ centers in the USA.
As the top sleep medicine physician in the Phoenix Valley area, Dr. Ruchir P. Patel is a graduate of the Royal College of Surgeons in Ireland, which he followed with a residency in Internal Medicine at Detroit's Henry Ford Hospital.
After struggling with his own insomnia for three years, Dr. Ruchir P. Patel pursued formal fellowship training in Sleep Disorder Medicine at Chicago's Rush University Medical Center. He underwent numerous comprehensive training in 80+ sleep disorders, both in children and adults, during his fellowship training while working with multiple departments and experts including neurologists, pulmonologists, and clinical psychologists. Dr. Ruchir P. Patel was also trained in pediatric sleep medicine by one of the first pediatric sleep physicians, Dr. Stephen Sheldon.
Dr. Ruchir P. Patel is triple board certified in Internal Medicine, Sleep Medicine, and Obesity Medicine and also fellowship trained in transcranial magnetic stimulation (TMS) therapy at Duke University Medical Center in 2020 and earned International Certification in Transcranial Magnetic Stimulation from Maastrict University in Nederlands in 2022.
Founder of The Insomnia And Sleep Institute of Arizona
Meet Dr. Ruchir P. Patel
Dr. Ruchir P. Patel treats adults and children at The Insomnia and Sleep Institute, the only comprehensive sleep center in Phoenix offering clinical trials for sleep disorders. His approach prioritizes correct diagnoses and treatments for all sleep disorders ranging from insomnia to hypersomnolence of central origin (i.e., narcolepsy, idiopathic hypersomnia) to sleep apnea coupled with an emphasis on Cognitive Behavioral Therapy for Insomnia (CBT-I). Dr. Ruchir P. Patel strongly believes in assisting patients weaning and discontinuing sleep medications / aids in favor of natural sleep.
Dr. Ruchir P. Patel has a personal mission to comprehensively treat sleep disorders while minimizing medication use whenever possible, because the reality is that most insomnia patients do not need long-term treatment with medication. That's part of why The Insomnia and Sleep Institute is not just miles ahead of others on the sleep medicine trails, but blazing them. The Insomnia and Sleep Institute is the sleep medicine center in the Phoenix Valley to come to for a second opinion. Similar to an academic sleep center setting, ISIA sets the standard in sleep medicine in Arizona driven by the knowledge, expertise, and training of Dr. Ruchir P. Patel.
"Working with the team at the institute and especially working with Dr. Krietsch has been an absolutely amazing life-changing experience. If someone had told me I'd be sleeping through the night AND getting up at 5:30 am every morning a few months ago… I would have told them they were crazy. My life is 100% better, I am keeping the institutes cards on hand and have handed them out to people who say they have insomnia."
"Professional and efficient from my first call to schedule and all the way to the end of my first appointment. Each office member you come in contact with will be courteous and kind. It didn't take long to go back and see the doctor. Dr. Ramalingam was so thorough and calming. I highly recommend this caring office."
"I had the best experience at The Insomnia and Sleep and Sleep Institute. The technicians are very friendly. I was very nervous and the technician was very patient and explained everything to me. She communicated to me every step of the way. Made feel at ease. I recommend this place."
"I had the best experience at The Insomnia and Sleep and Sleep Institute. The technicians are very friendly. I was very nervous and the technician was vI love the people at this office! Everyone from Dr. Patel, the sleep study technician, the respiratory therapist, the lady from billing, and the office staff were all nice, helpful and pleasant. They took time to explain the results from the sleep study, which was very helpful."
"The staff is friendly and patient oriented. They seem interested in helping to overcome obstacles when they come up. There is a patient portal and all questions of mine have been answered quickly. The doctor is friendly, attentive, on time, and seems both up to date and knowledgeable in his field. This is, frankly, one of the few places I often contact about which I have no complaints. I'm happy to recommend this facility enthusiastically."
"I have too much experience with sleep clinics so it's easy for me to rate the clinic. Dr. Gunn is an excellent sleep doctor. The facility is clean, the rooms are spartan with a comfortable bed which it conducive for sleeping. My tech was Brandon and he was professional and a pleasure to work with. I strongly recommend this sleep clinic."
"A great doctor. My long-term doctor had retired. I was referred to Dr. Patel. I was exceptionally pleased. He gave me a couple of pointers and even though I was doing well things got better. I will see him annually for sure."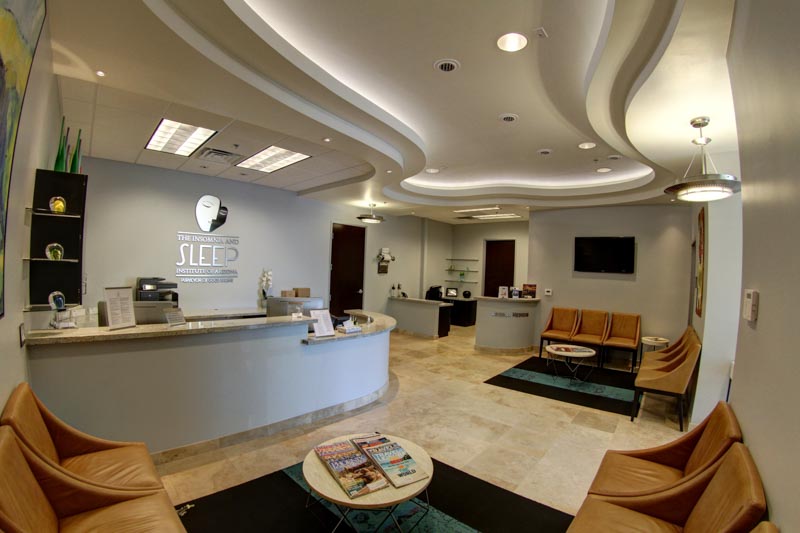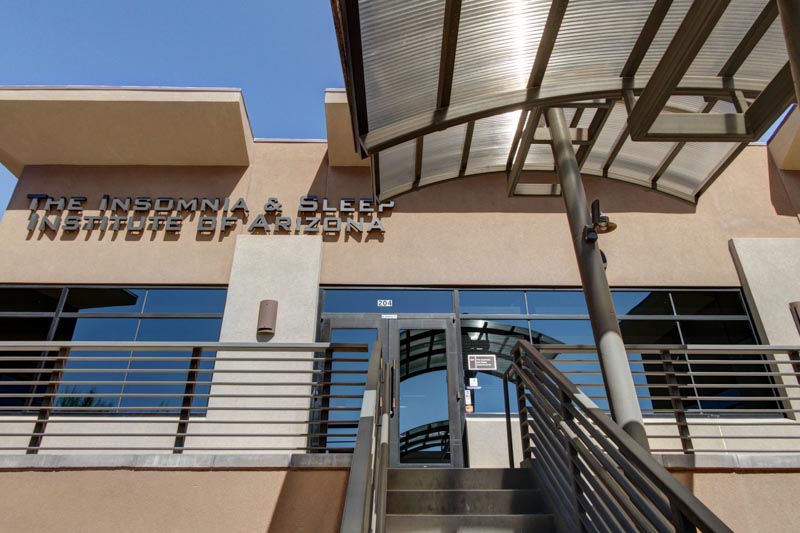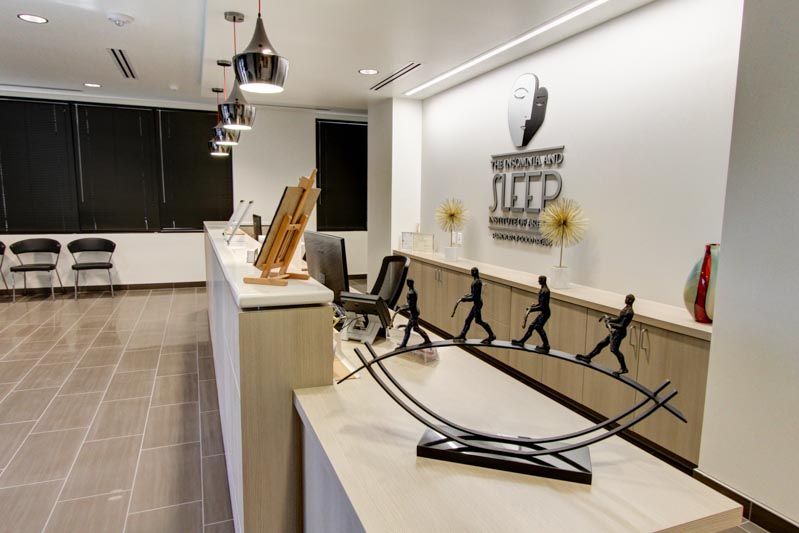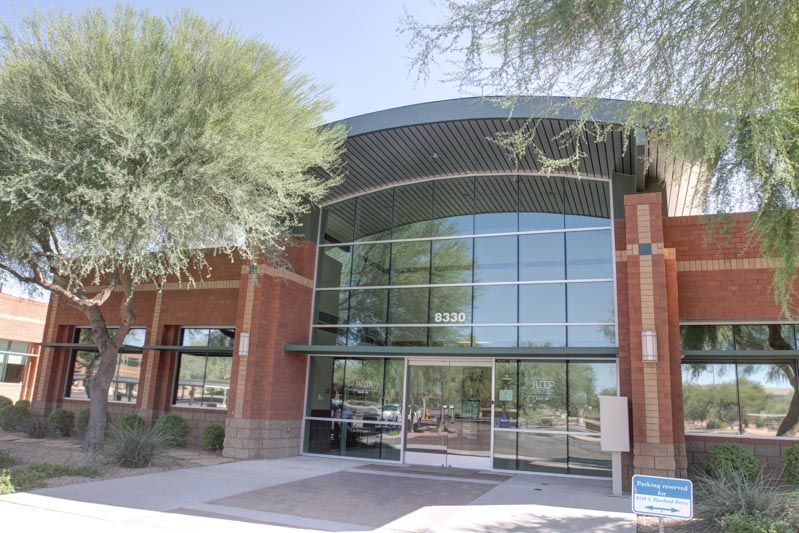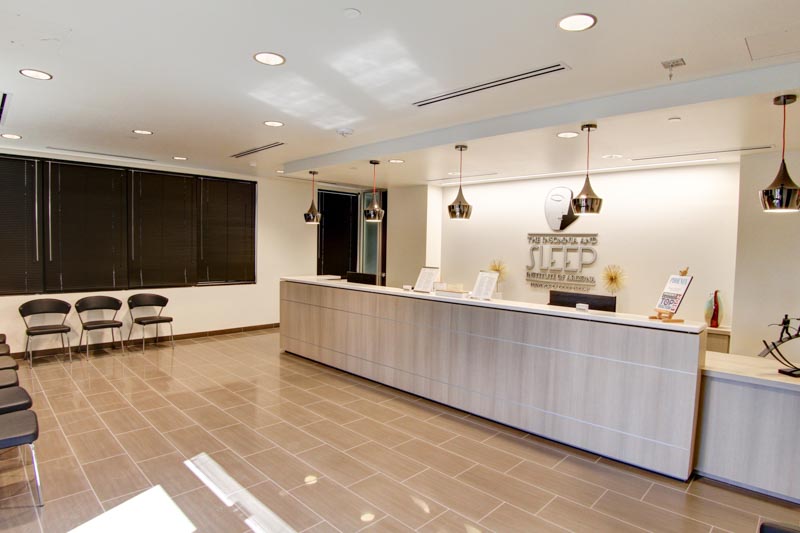 Memberships, Affiliations, and Organizations
Dr. Ruchir P. Patel is triple board certified:
Diplomate, American Board of Internal Medicine – Sleep Medicine

Diplomate, American Board of Obesity Medicine

Diplomate, National Board of Physicians & Surgeons
Dr. Patel has these recognitions
Medical Director and Founder | The Insomnia and Sleep Institute of Arizona, LLC
Top Doc 2016-2023, most votes 2019, 2020, 2022
Identified Castle Connolly Top Docs 2019-2022
Dr. Patel was selected by Castle Connolly as a Top Doctor – nominated by his peers for being among the best in his field. Physicians chosen by Castle Connolly are regarded as the most outstanding healthcare providers throughout the region and nationally.

Dr. Ruchir P. Patel is an active member in these leading organizations:
Maricopa County Medical Society Physician Director 2022
American Academy of Sleep Medicine
American College of Physicians
American Medical Association
Obesity Medicine Association
World Association of Sleep Medicine
Restless Legs Syndrome Foundation
Narcolepsy Network
Arizona Sleep Society
Dr. Ruchir P. Patel is an active member in these leading organizations:
Maricopa County Medical Society Physician Director 2022
American Academy of Sleep Medicine
American College of Physicians
American Medical Association
Obesity Medicine Association
World Association of Sleep Medicine
Restless Legs Syndrome Foundation
Narcolepsy Network
Arizona Sleep Society
Dr. Patel is also a popular, in-demand consultant and speaker. Some of Dr. Ruchir P. Patel's recent engagements have included:
Member of Physician Advisory Council for Inspire Medical Systems, Inc. (Inspire)
Consultant for OptumRx
Medical Advisor for Proper (Proper)
Speaker for Eisai Pharmaceutical for Dayvigo and past speaker for Teva Pharmaceutical for Nuvigil and Arbor Pharmaceutical for Horizant
Member of AASM (American Academy of Sleep Medicine) Technology Innovation Committee